Photo: Bruce Irving
SpaceX has a contract with NASA for $1.6 billion to provide at least 12 cargo missions to the International Space Station. The Dragon space capsule made its first test flight to the station in May 2012 and is the first commercial spacecraft ever to visit the station, as well as the first unmanned American spacecraft to do so. SpaceX is currently scaling up the Dragon capsule to carry Astronauts into space. Learn more about the Dragon from SpaceX's cool Infographic.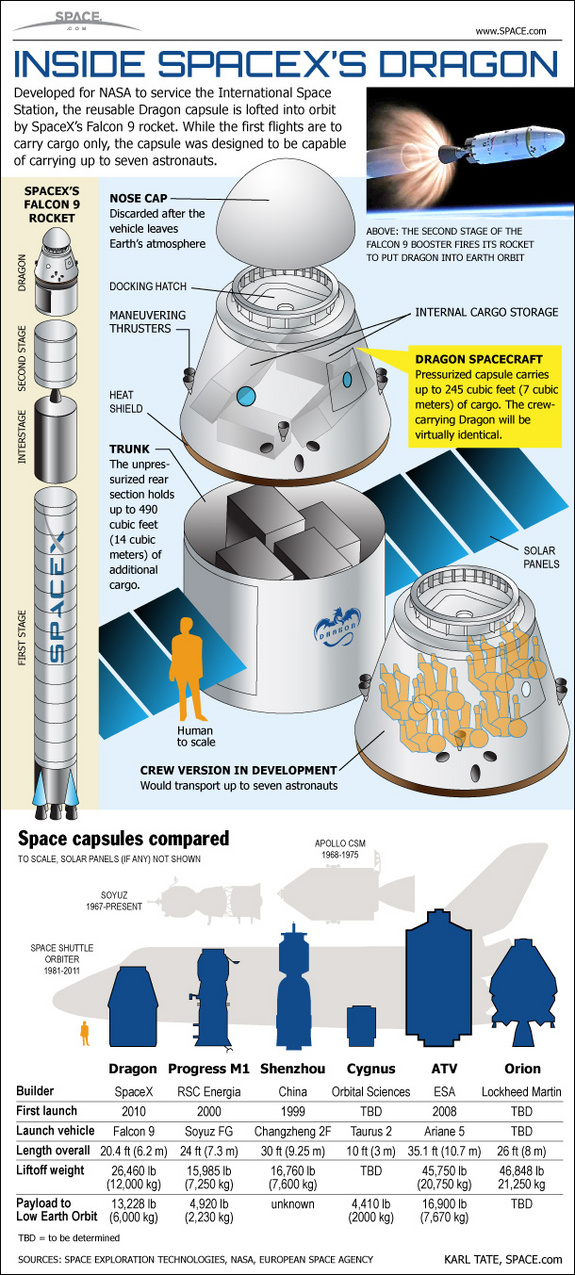 Source SPACE.com: All about our solar system, outer space and exploration
About
Gina Clifford Gina is an Content Marketing Manager for a large tech company and a TEDster. She's a mash-up of physics, entrepreneurship and industrial engineering and loves to write about the intersection of business, technology, and humanity. In her spare time, she enjoys organizing TEDx events and delving into quirky technology projects with her preteen son.